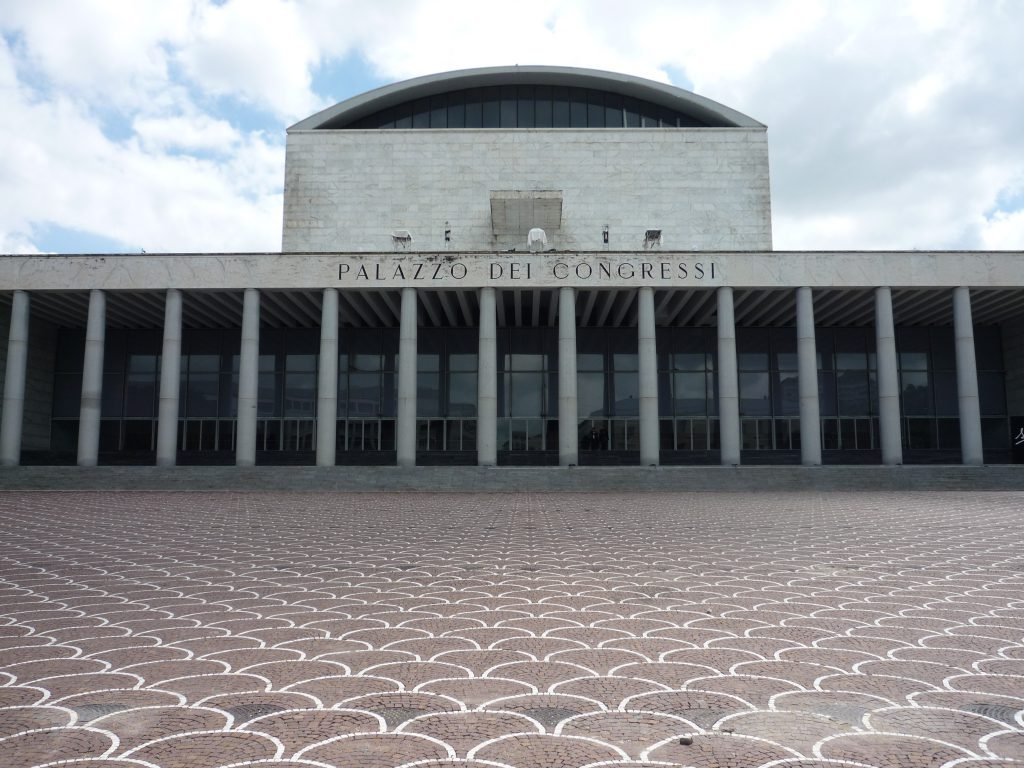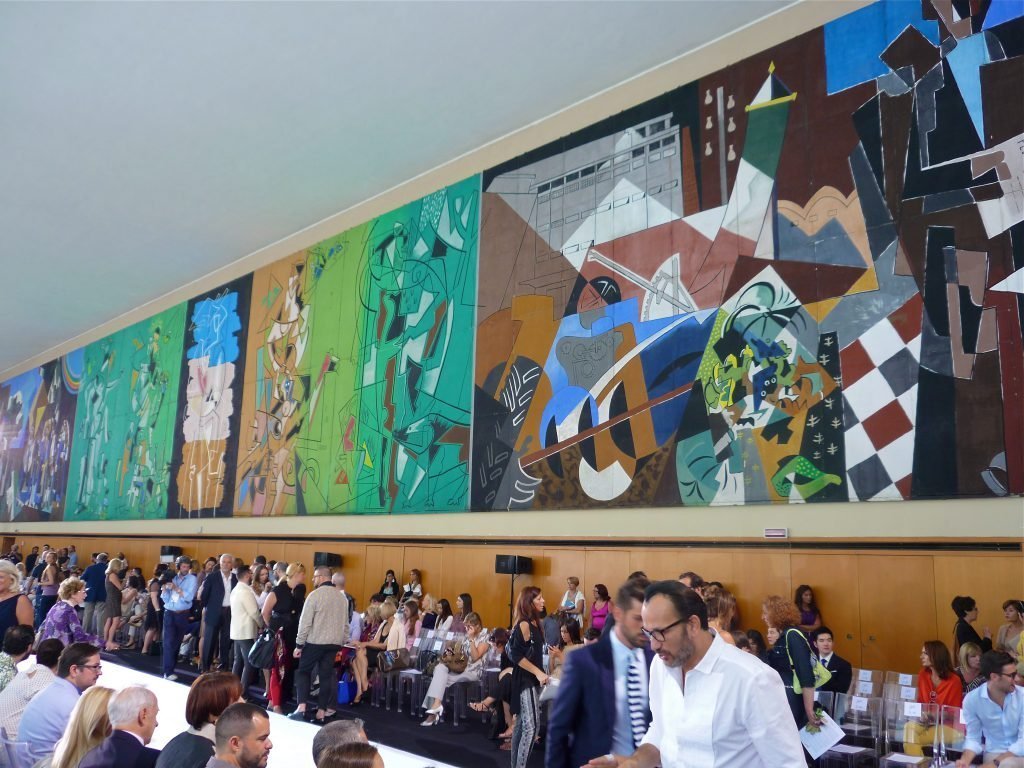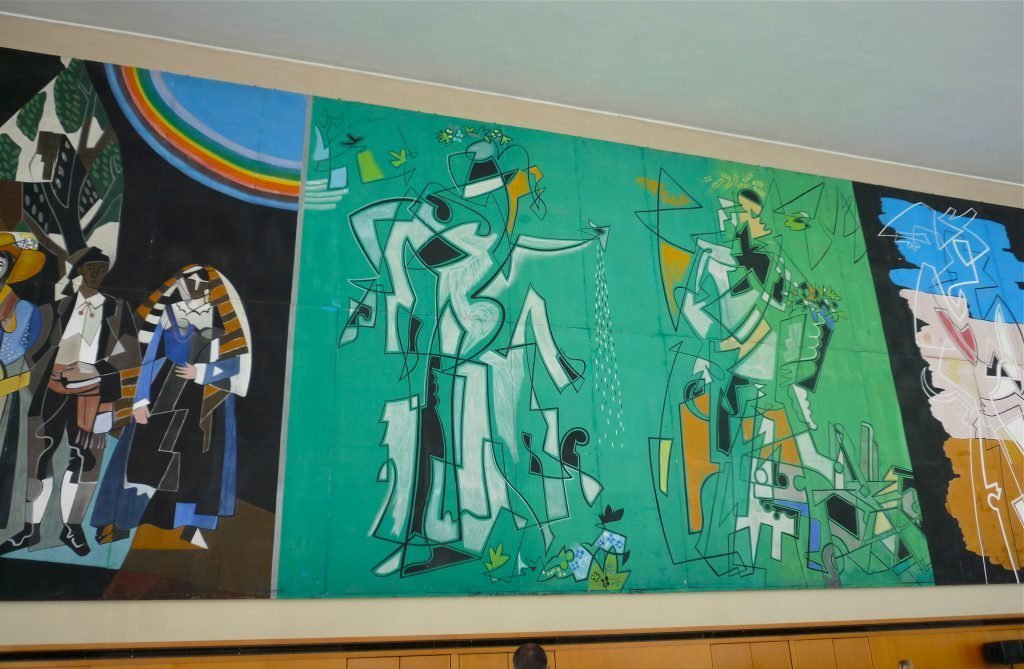 Dear Shaded Viewers,
Last week I was once again in Rome to cover Alta Roma and the first show I attended was Sarli Couture, designed by Rocco Palermo. The muse of this collection is "blonde girl" (Jane Birkin's part in Antonioni's Blow-Up), as well as "imperfect models of femininity," such as Kate Moss and Edie Campbell. "A passionate reinterpretation dedicated to this type of woman, who became a symbol of independence and freedom in her bearing and behavior," writes the designer.
I thought the diaphanous, striped pieces were absolutely divine, and I can see them traveling from a lunch meeting with your stock broker (ala L'Eclisse since we're in an Antonioni mood), to evening cocktails in Capri. The collection also included, of course, some architectural silhouettes which were a trademark of the now-deceased brand founder, Fausto Sarli.
The show was staged rather unflinchingly in one of the Fascist government buildings of Rome's suburb of EUR, the Palazzo dei Congressi. Planned under Mussolini's rule with construction beginning in 1938, the completion of the building was delayed by the war and was eventually completed in 1953. The building's architect was Adalberto Libera.
In that year, the mesmerizing mural that dominates the hall where the catwalk show took place was unveiled. The artist, Gino Severini, was a leading member of the Futurist movement (the fascinating Futurist exhibit at the Guggenheim in NYC is still up until September 1, by the way) and he was a good friend of Modigliani when Serverini lived in Paris. Born in 1883 in Cortona, Italy, Severini moved to Rome when he was 16. He painted the mural when he was 70 for the International Exhibition of the Federation of Agricultural Enterprises. I'm a great fan of Futurism, so it was quite a treat to view a splendid fashion collection in the presence of this obscure quasi-masterpiece.
Above photo: Raffaele Soccio / Luca Sorrentino
Me with fashion designer and Roman bombshell Paola Balzano before Severini's mural.
Mussolini's "square coliseum" or, if you prefer the popular nickname, Swiss Cheese. (And here you thought Switzerland was neutral.)
How my day began: breakfast at the design-y Rome Times Hotel with the glamorous Susan Sabet, editor-in-chief of Cairo-based fashion magazine Pashion.
Baci, baci,