pictures via dazeddigital.com
Dear Shaded Viewers and Diane,
Bella Howard is a wonderfully fresh, charmingly contagious specimen of youth. At the opening of her Love Buzz exhibition at London's St. Martins Lane Hotel, gleaming and smiling in her silvery outfit and laced-up studded platforms, she was just one further living proof of her work's real, genuine candor. Her taped-up film photographs, fanzines and Polaroid snapshots skilfully capture moments of effortless, lighthearted real fun with her friends, and if these happen to be the up and coming rising stars in the realms of fashion and music, so be it. With a vibrant, vivid selection featuring Lana Del Rey, Jack Donoghue and Anna Brewster among others, very British house parties, joyful hangouts, festivals and road trips, Bella reminds us of a carefree adolescence we weren't used to anymore, made of crowd surfing and stargazing nights and just as healthy as youth should be, strong, thrilling, and filled with love.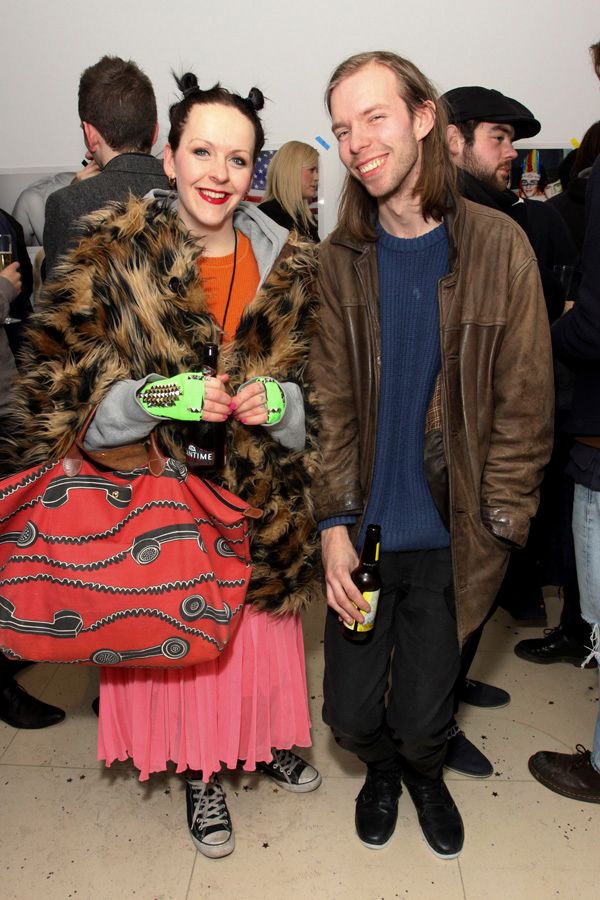 Jaime Perlman, Fran Burns and friend
Margaret Crow, Abby Bennett and Tim Clifton Green
Stevie King and Barbara Grispini
Tim Clifton Green, Lyndell Mansfield and Thomas Valentine Felton, all pictures by Oliver Rudkin.
The exhibition will be running up until February 18th, at London's St. Martins Lane Hotel, Front Room.
Later,
Silvia Bombardini