Dear Shaded Viewers & Diane,
Indeed, CAMIEL FORTGENS' ready-to-repair Autumn-Winter 2019 seeks endless wearability within its innate signature style– the paradoxical imperfection of being an unfinished yet beautiful product with many successes. Two years ago, this brave young Dutch merchant felt none of the intimidation that Paris creates around up and coming designers. Instead, he travelled alone for his first sales campaign (SS2017) shielded and intent on holding a different conversation about menswear while wanting to deliver its specialty. Simply by sharing his untold story he was able to reinforce the current markets.
Today, we are just four seasons later and retailers such as La Garçonne, Ware Mo Kou, Opener not only distribute his Amsterdam based line, but are proudly in dialogue with CAMIEL FORTGENS target audience. The brand's nondescript identity allows each retailer to tailor the unfinished seasonal spirit to the store's individual needs– a rather clever service from the studio. With no campaign or digital know-how required, everyone is invited to propagate it as far as desired with full freedom. Follow DPTO Los Angeles for Instagram stories of the sweetest fun, that pay special attention to accessories (an upcoming white cotton petit camera bag has already stolen my heart).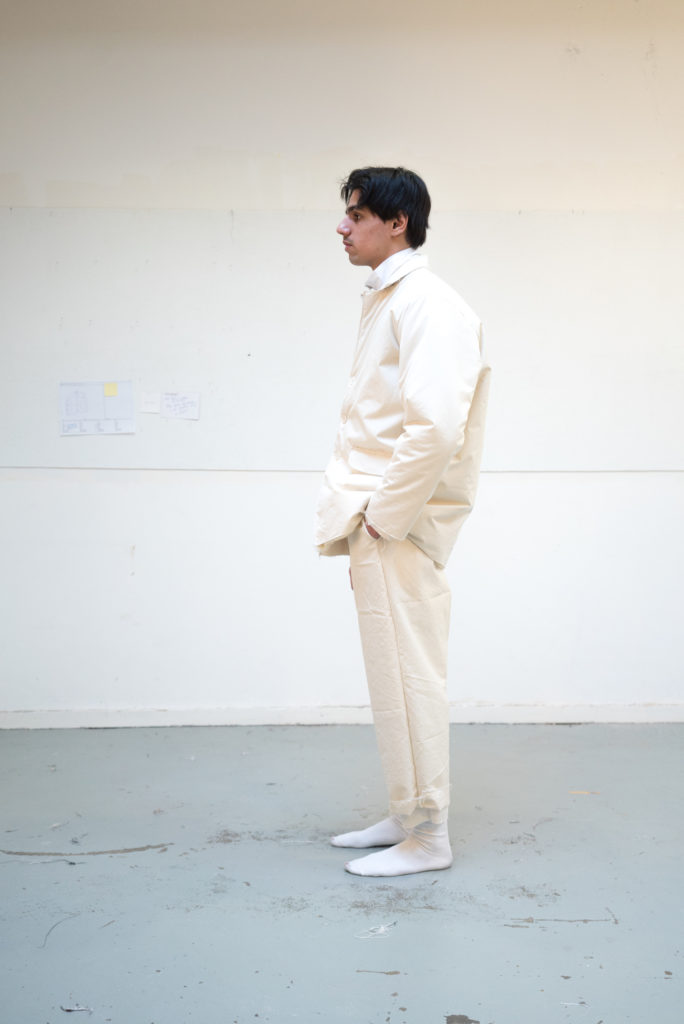 Though many pieces are unisex, when a man chooses CAMIEL FORTGENS it is all about the unseen, the playful hidden under the modest look. Stitches that, at first, seem to lose control turn into irreversible constructional mistakes that seem almost absurd finalize the garments in the end. The tension and disorder of this finishing technique may seem initially awkward, but ultimately ends up being purely attractive.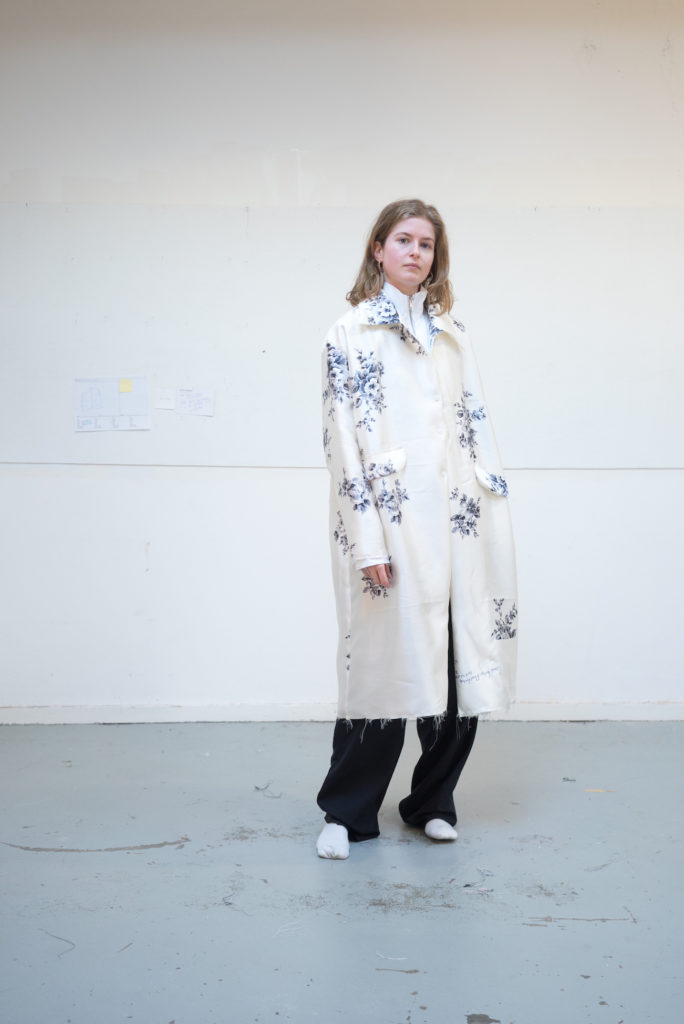 My favorite (rather VIP) item is a long wool coat that was seen last Wednesday night at his private little show in Paris (watch it here, starting at 40:08). Inspired by 70s granny party dress, I am reminded how many styles have been influenced by this happy, imaginary character deeply loved by all. The coat's lining, formed matelassé silk on top of British wool, calls to mind a particularly exquisite grandpa– et voilà! The missing and beloved male counterpart is there as well. Now the whole family is able to wear the same coat whose unfinished and visibly raw edge never disturbs. Further, the models wear a daring white cotton-based, satin bonded workwear shirt that is so street-chic– makes sense, as no established designer has ever made it before. And what is to be done with all the hanging threads? Nothing! Do not cut them! It is a timeless trademark.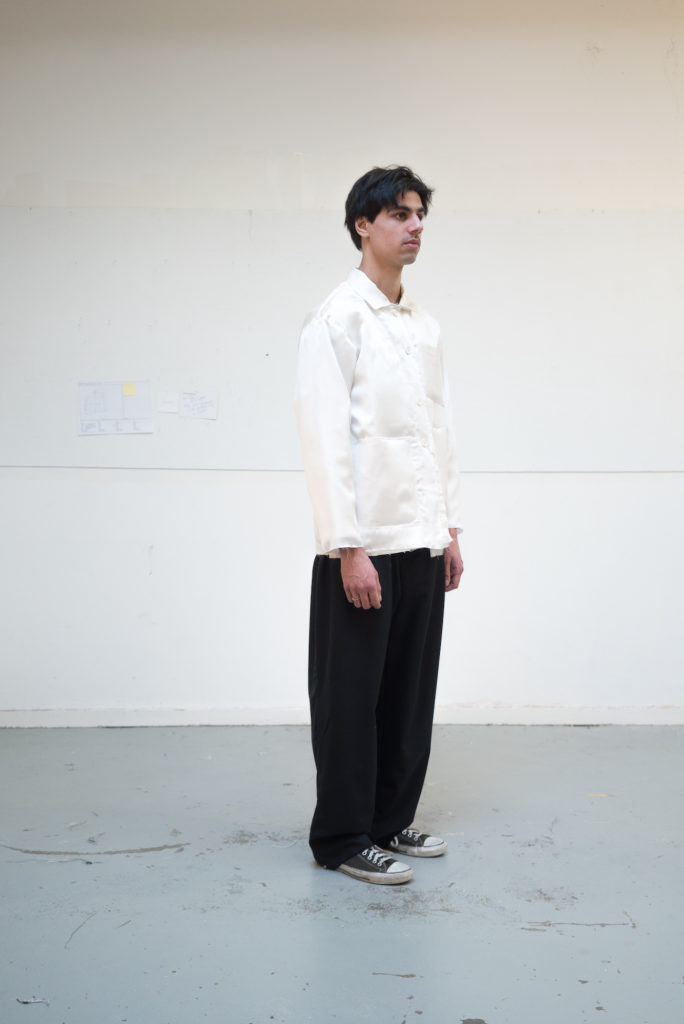 My long-term fascination for this Amsterdam based brand, with its remarkable studio team and creative minds, goes back to 2016 (read here). Fortgens sketches have resembled, since then, the usual freedom the Dutch youth receives from an early, pubertal stage. A rather vagabond handwriting moving from right to left and vice versa, tipsy, adds to a nutritive creative environment. The designer grew up with remarkable father and painter influences, which he seems to pleasantly build around dreams. Stories are given in a WORK IN PROGRESS stage, similar to the UNDER CONSTRUCTION window board– you will have to finish it yourself while getting dressed. 
CAMIEL FORTGENS – @camielfortgens.
Photos by Olly Geary.
Best,
MHM.