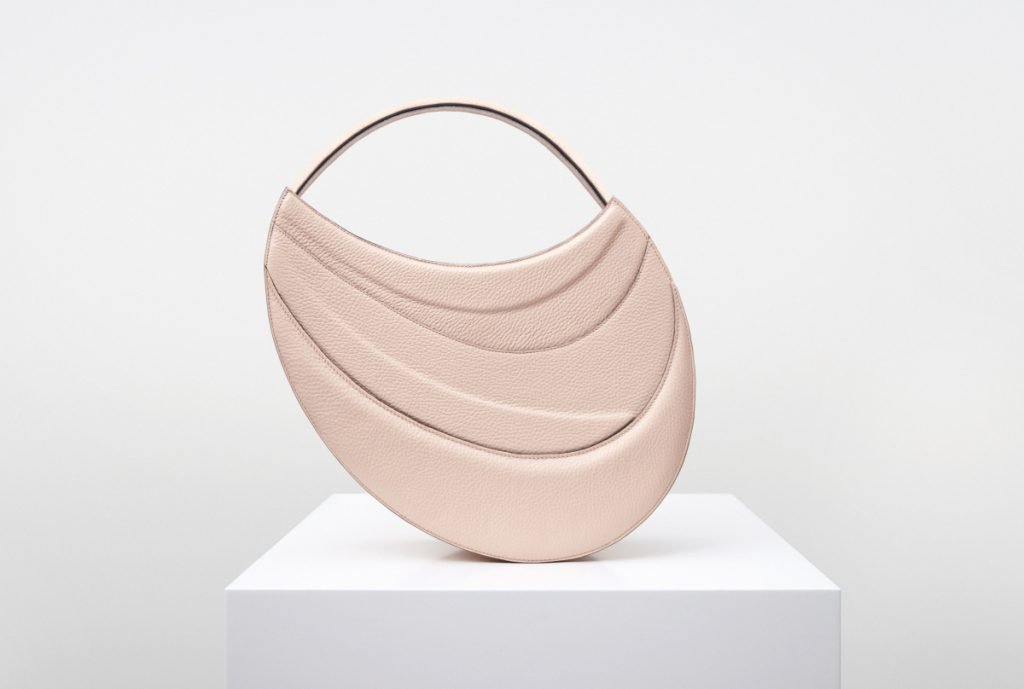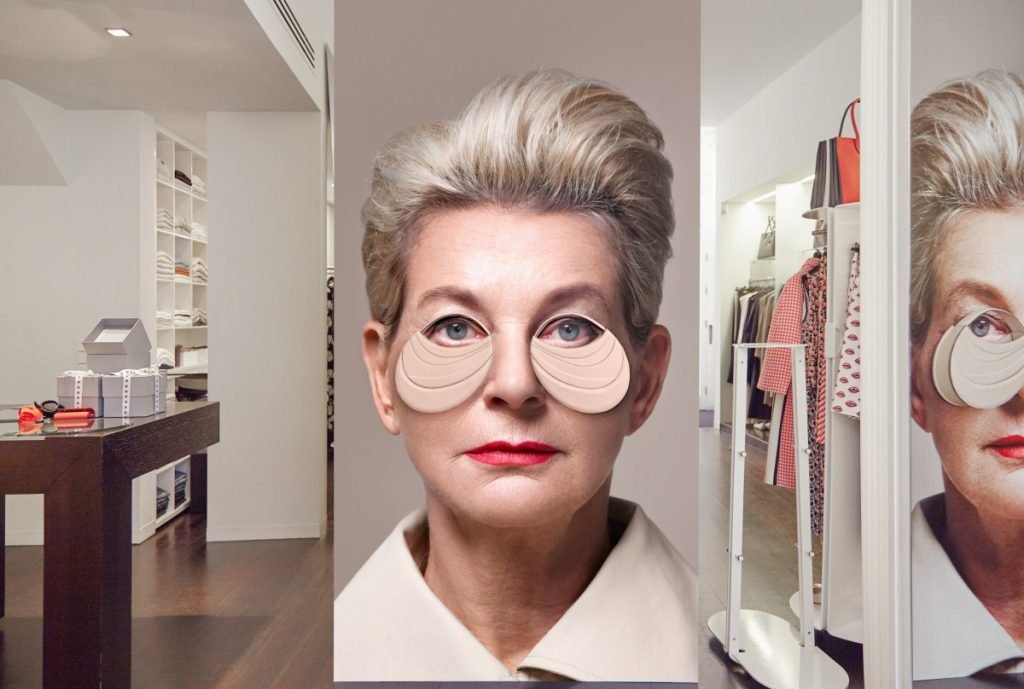 Dear Shaded Viewers,
An ASVOFF favorite, Lernert & Sander, have produced photographs and films for clients such as COS, Fantastic Man, Hermes, Kenzo, Viktor & Rold among others for the past few years. They operate in a space between advertising and art. The Amsterdam duo has designed the bag bag: a handbag in the shape of those little bags that inevitably appear below the eyes of everyone working in the landscape of fashion. They found Kiki Niesten, the eponymous fashion shop in Mastricht, willing to serve as their model. Very soon the bag bag will make its debut in Niesten's shop window. Two bags will be hanging directly in front of an enormous photo of her face, with each of her eyes framed between on e of the bags and its handle.
The bag bag is literally modelled after the lines beneath one of Niesten's eyes. They made a graphic rendition of that, styling it in a type of leather that the creators found to have 'the same patina and structure as human skin'. But the asymmetrical form of the handbag was dictated by that particular under-eye bag, and the wrinkles there in Niesten's skin determined the position of its different compartments.
Sander Plug: 'So the idea behind the design is something that's actually never expressed in fashion: ageing and fatigue.' Lernert Engelberts: 'We think Kiki is very brave to have done this with us.'
Kiki says that with those bag bags by Lernert & Sander in the window, visitors to her shop are bound to be surprised. Niesten: 'The concept goes against the grain, maybe even to the point of being somewhat shocking, but I'm more than happy to have worked with them on this. Things like this are what keep our line of work interesting. It's crucial to be able to maintain a sense of perspective, to be able to see the humour in things that keep some people awake at night.'
'Kiki doesn't really even have such big bags under her eyes,' says Sander Plug. 'If we'd based the design on the bags under our own eyes, it would have been a 48-hour weekend bag.'
Bag bag is an ADULT production.
Handcrafted by leather studio Niyona.
Lernert Engelberts and Sander Plug are two Dutch artists based in Amsterdam. They create high-concept films and installations, with simple but stunning art direction, all driven by their subtly dry, cheeky sense of humour. Whether working for clients or on their own projects, Lernert & Sander push simplicity to its most aesthetically powerful limits.
www.lernertandsander.com
ADULT is a Brussels and Amsterdam based production agency focused on contemporary visual culture.
www.adult-image.tv