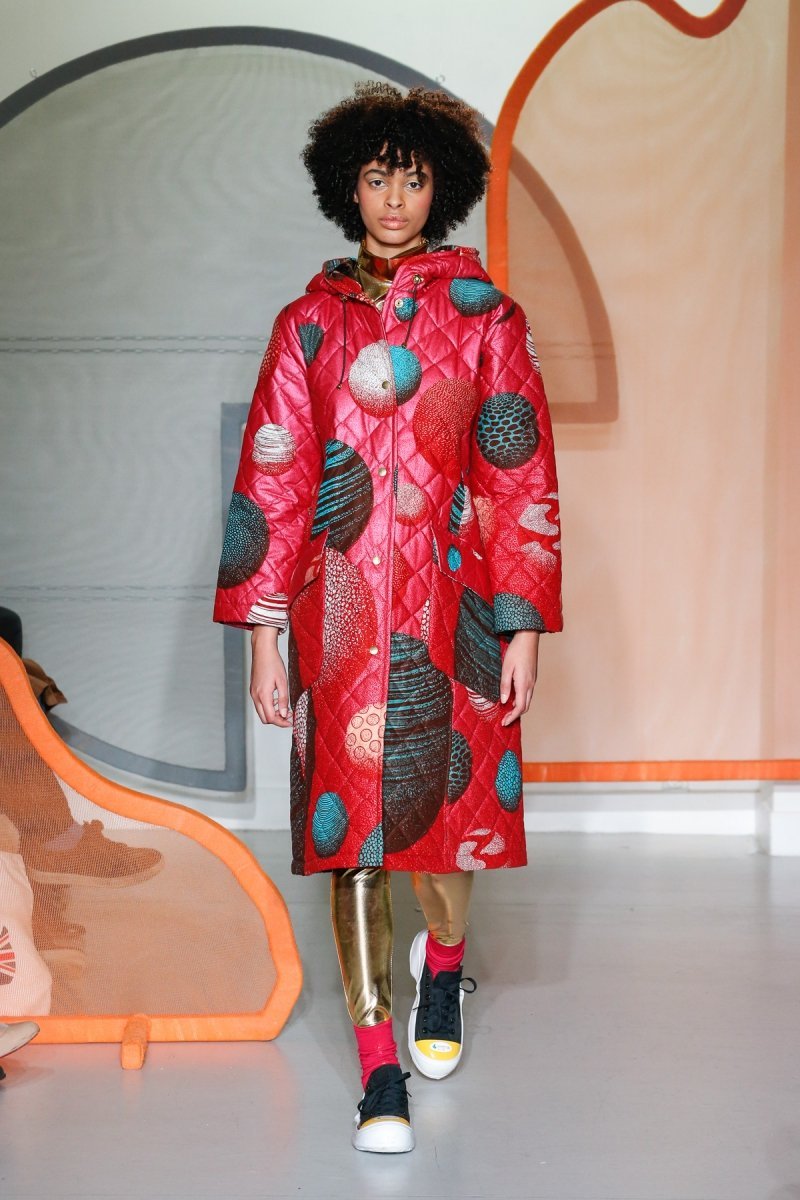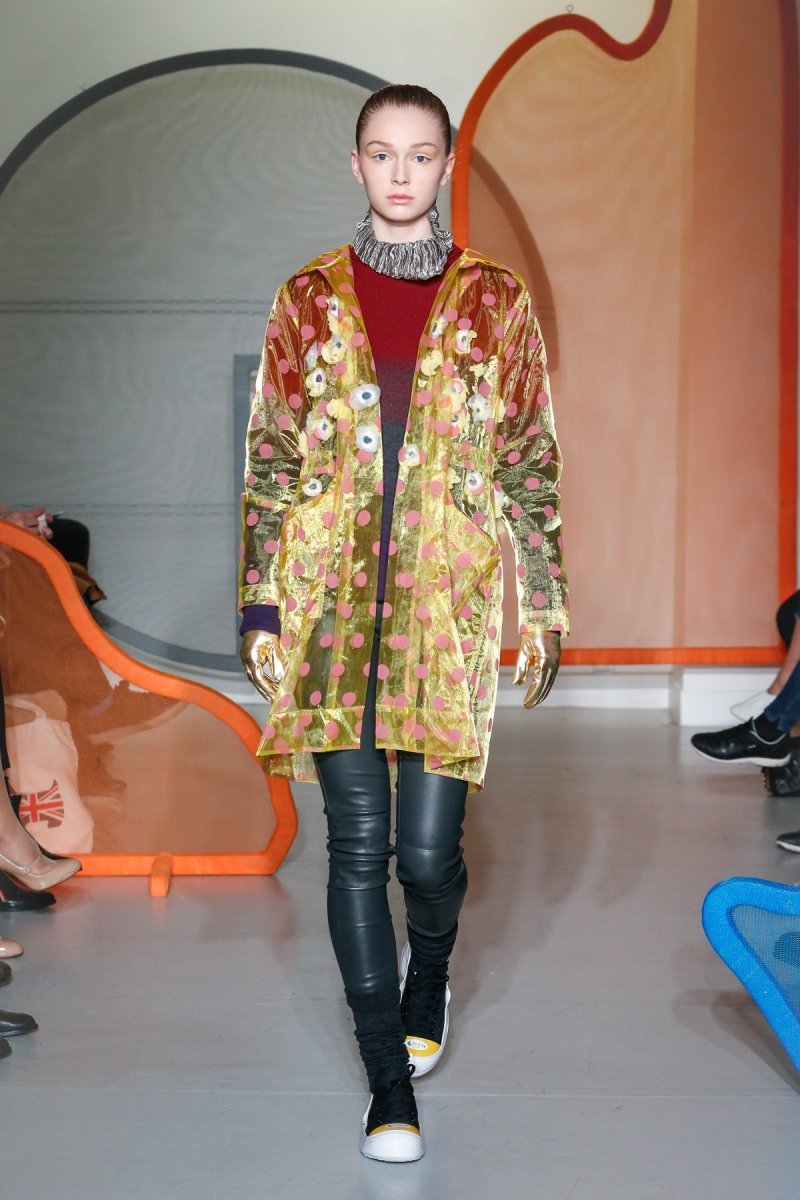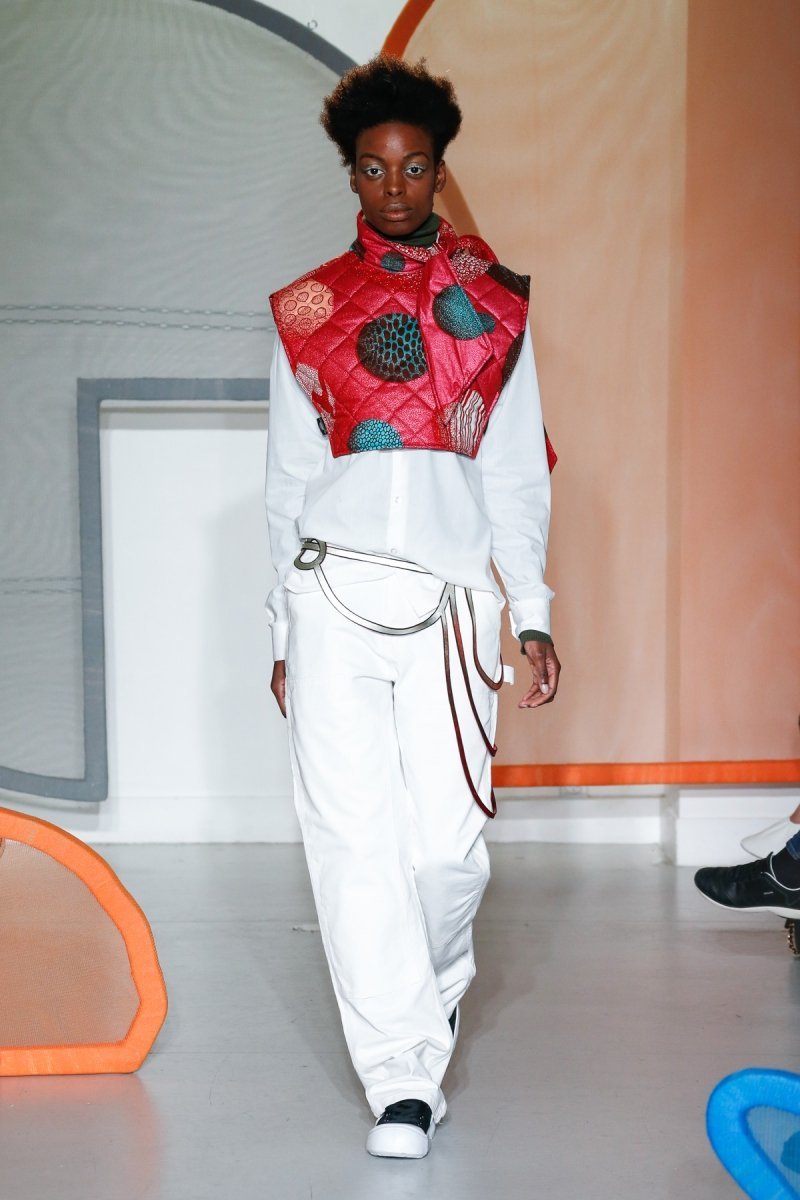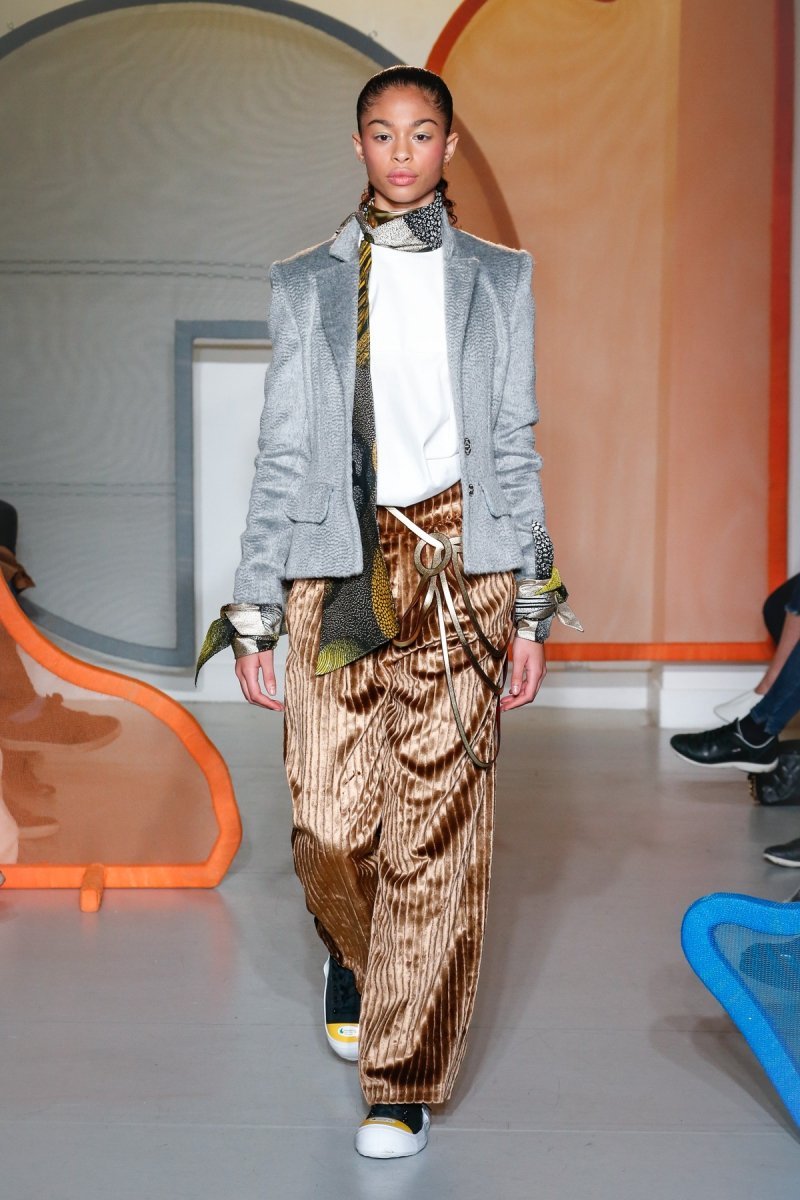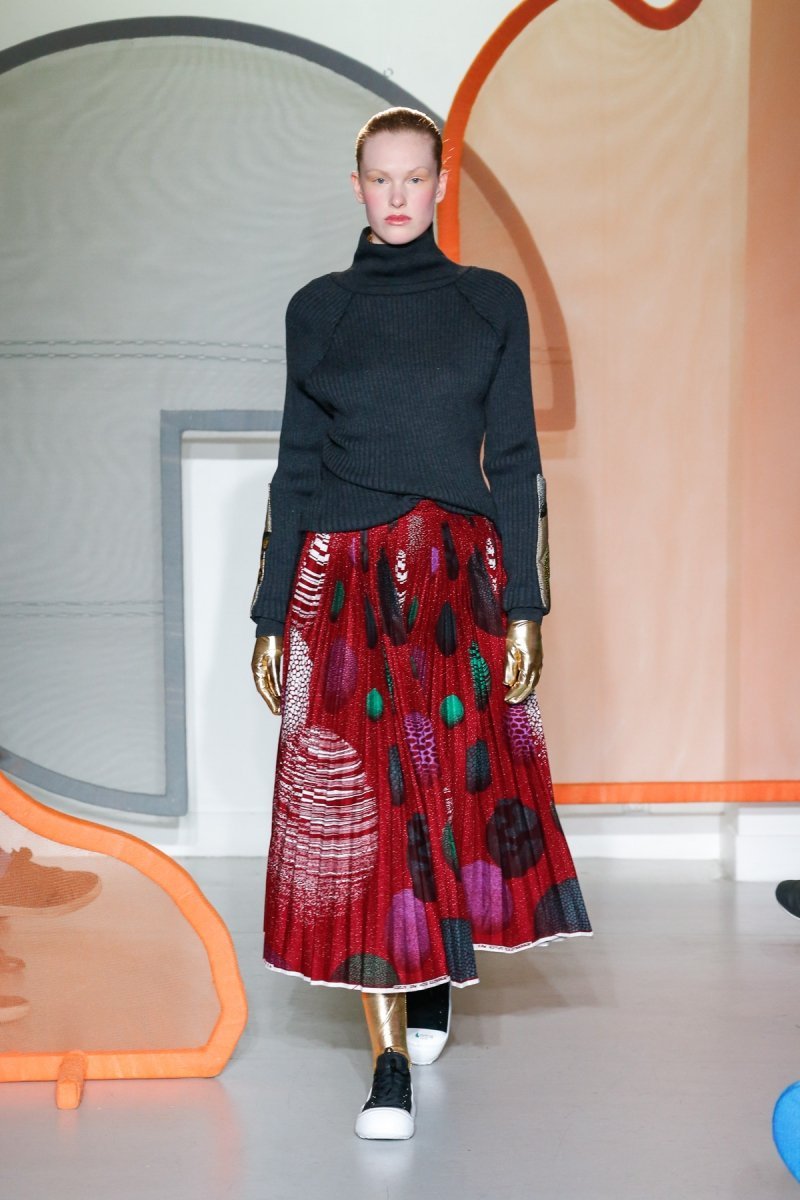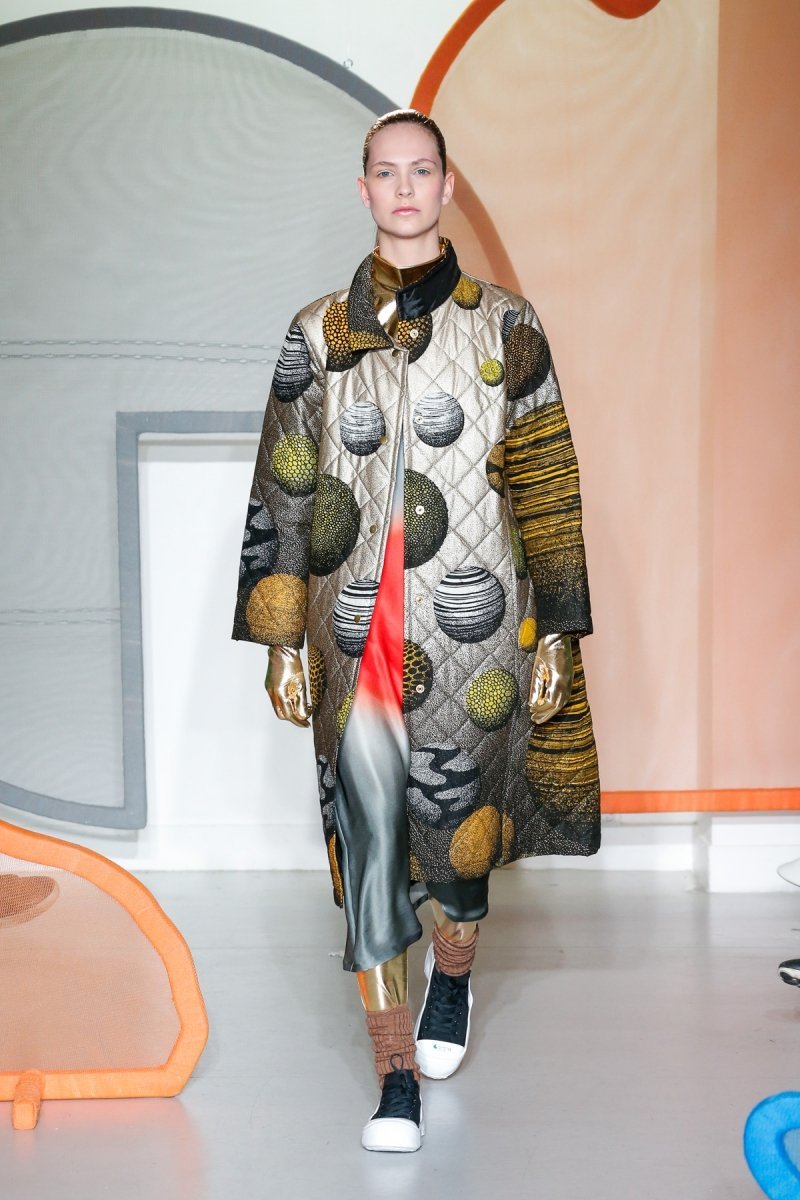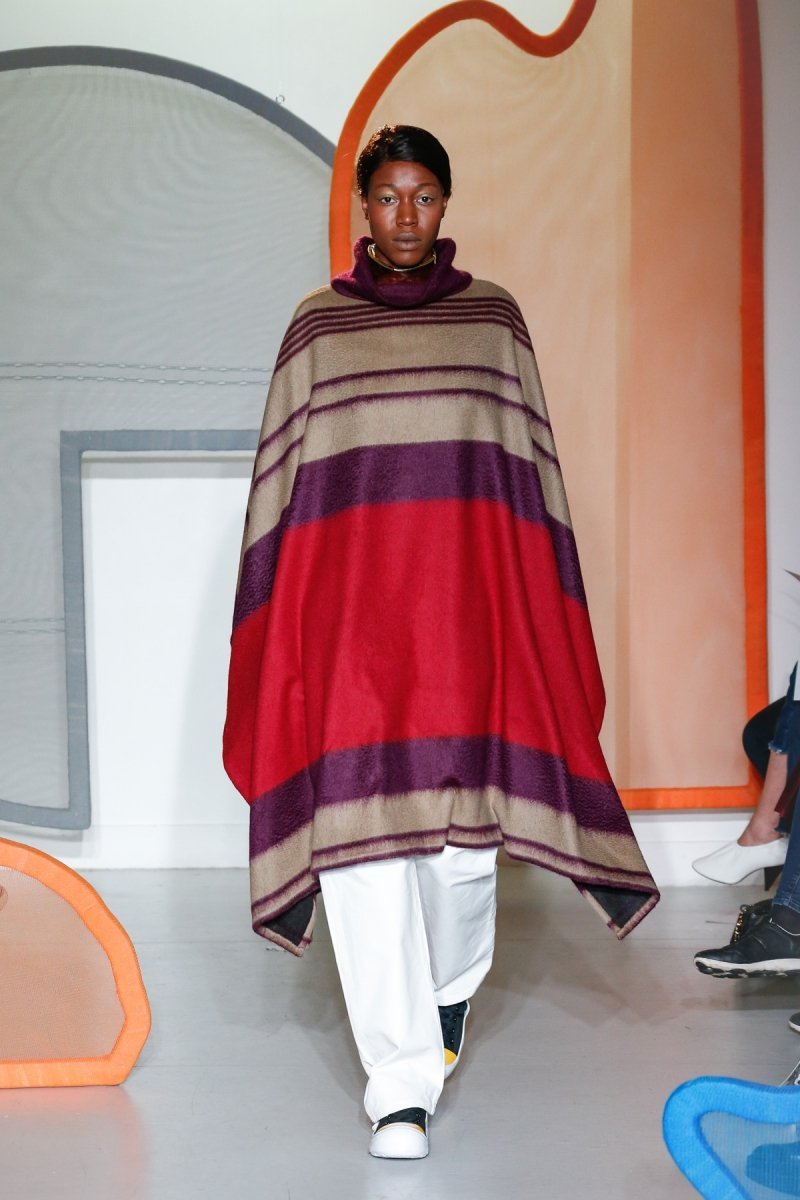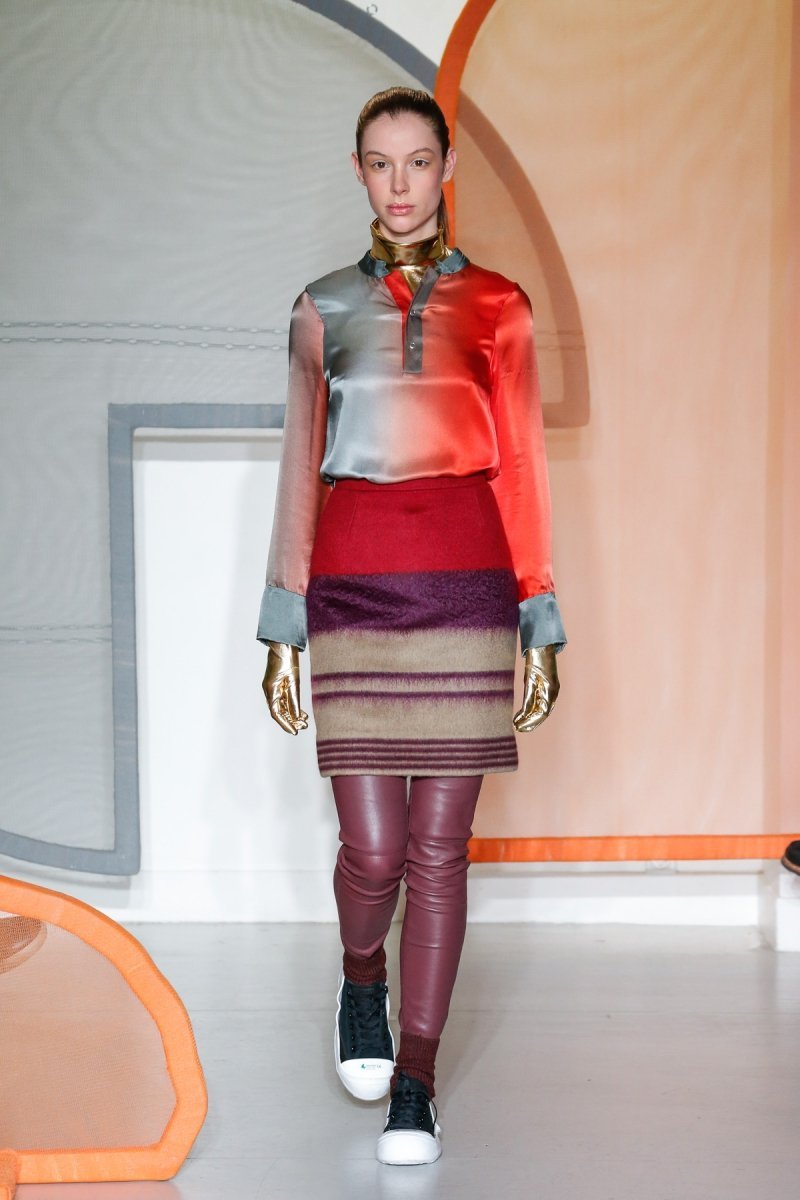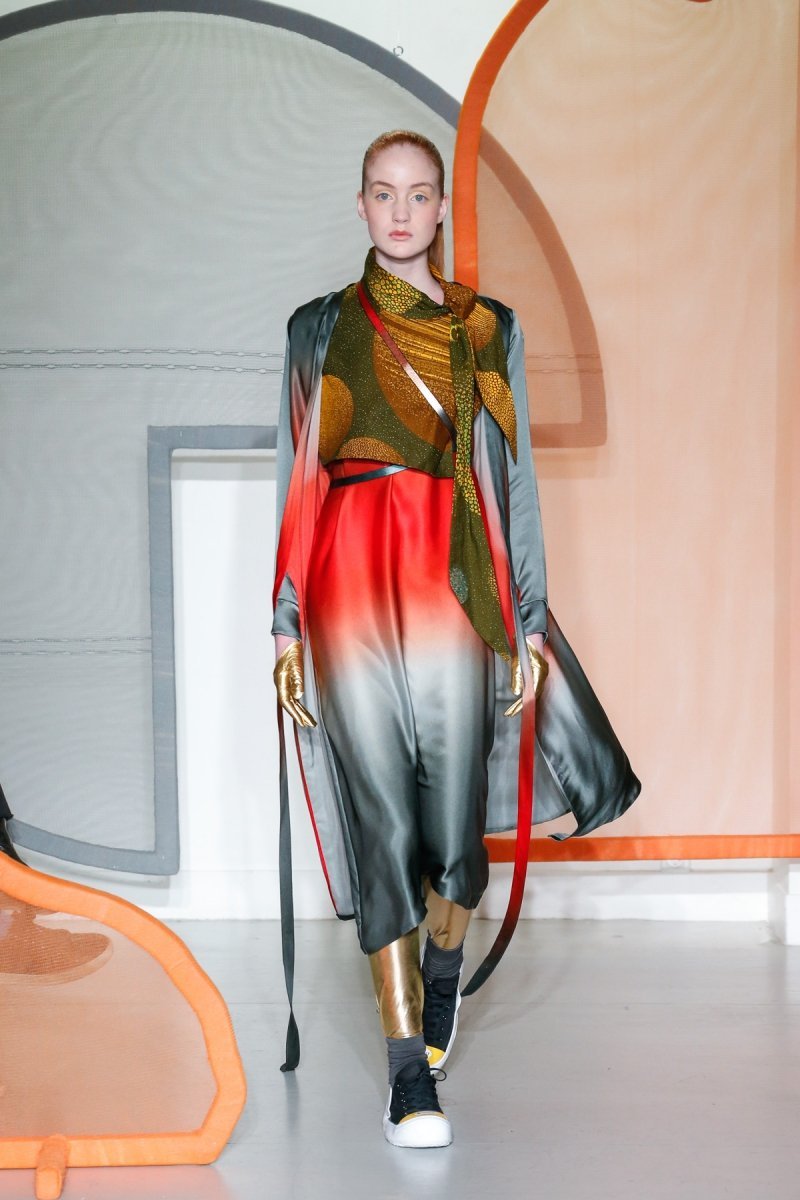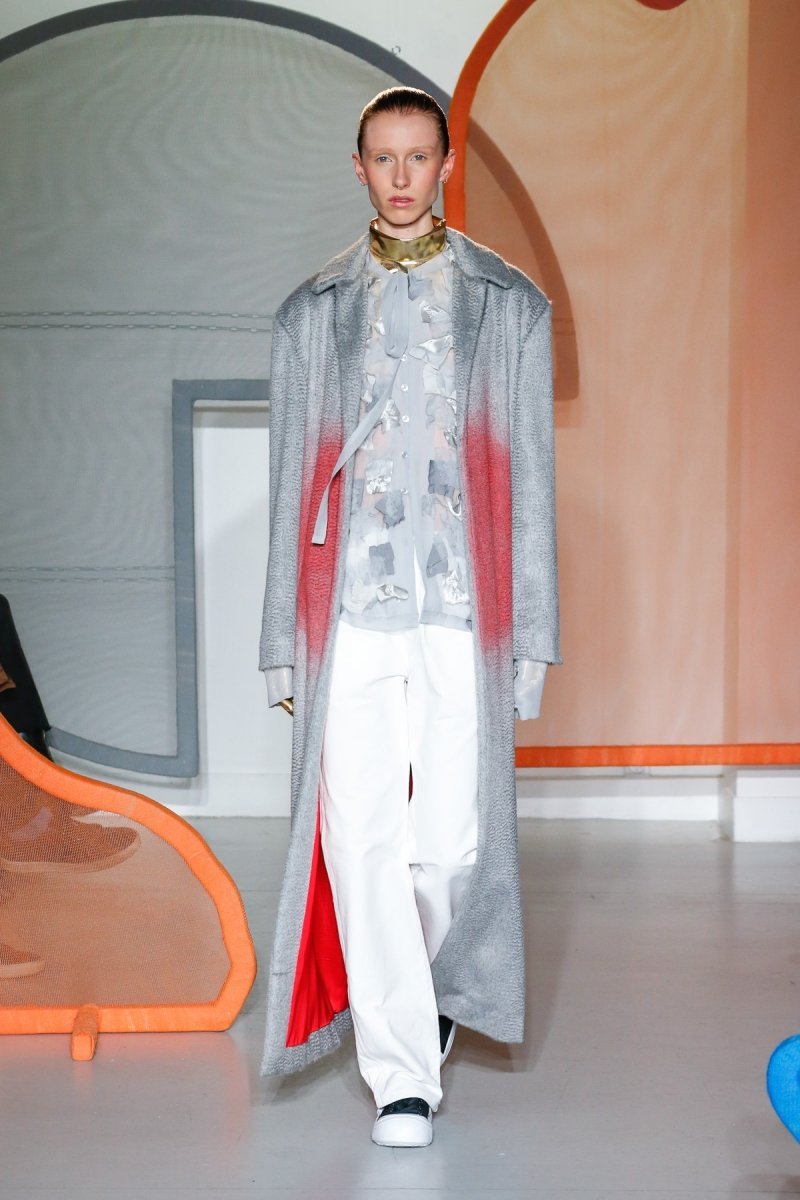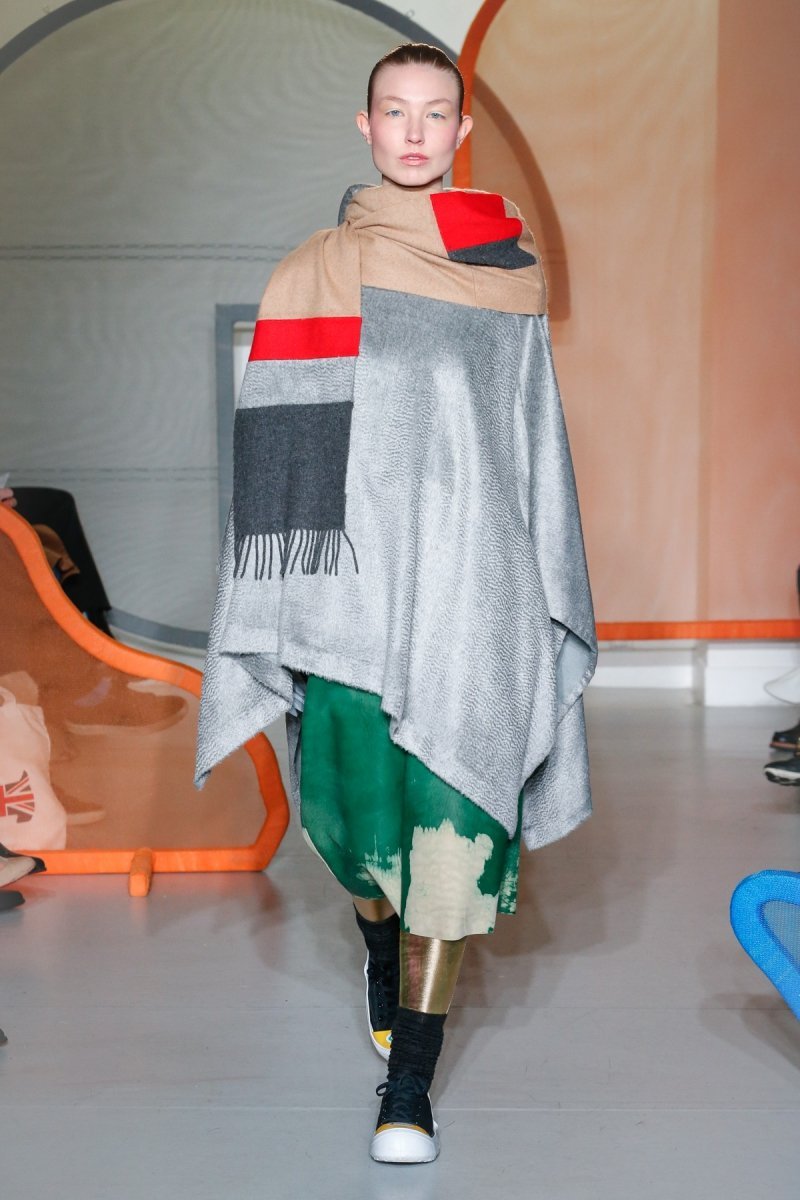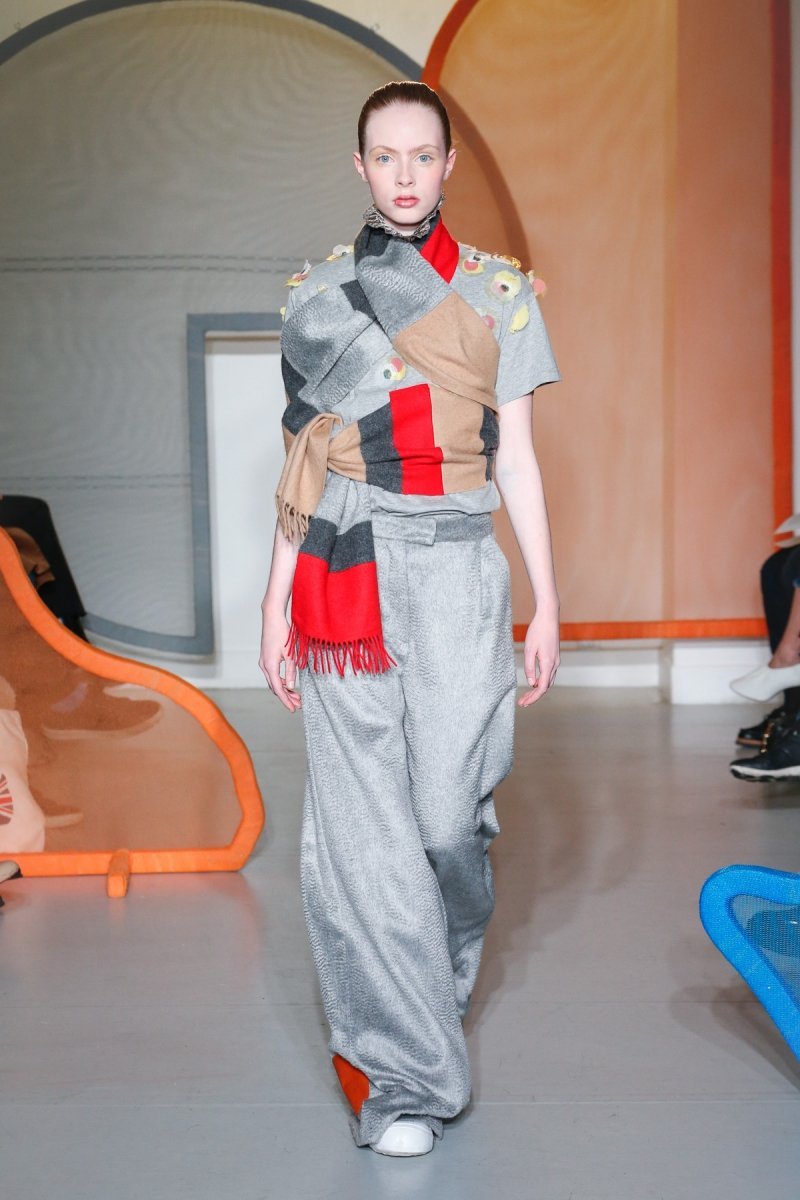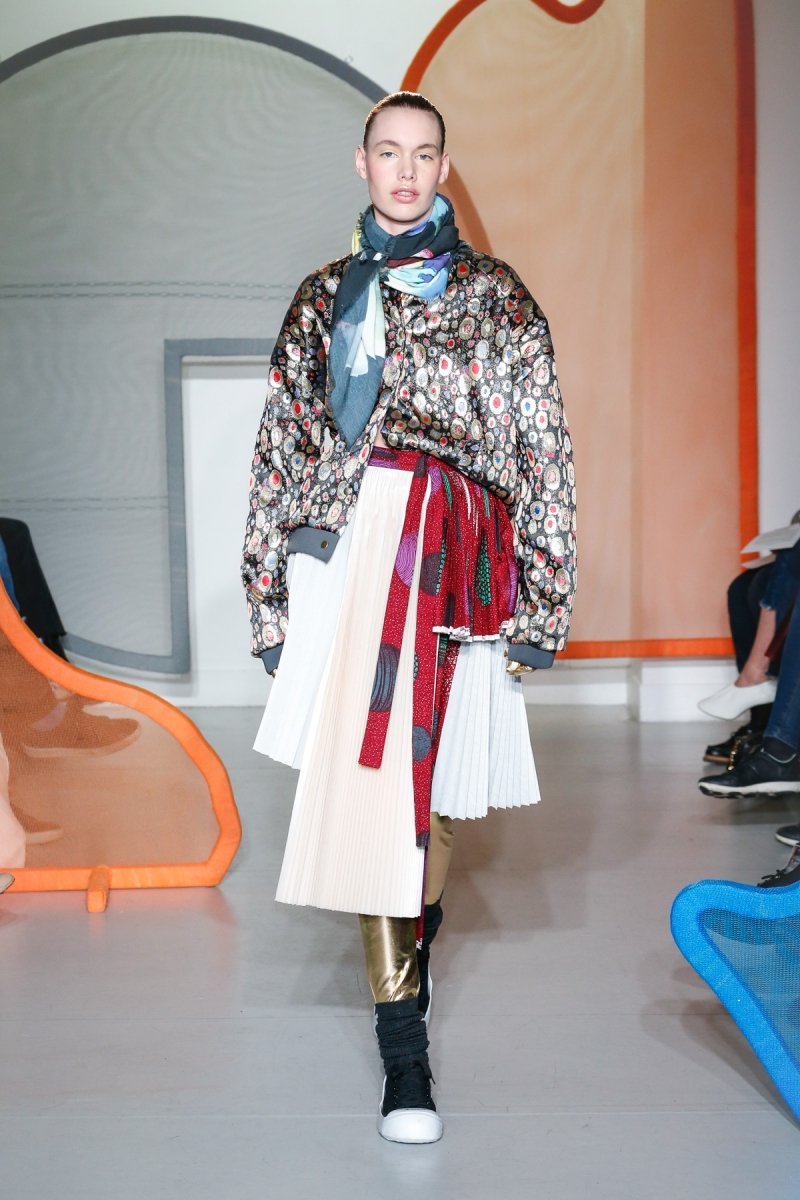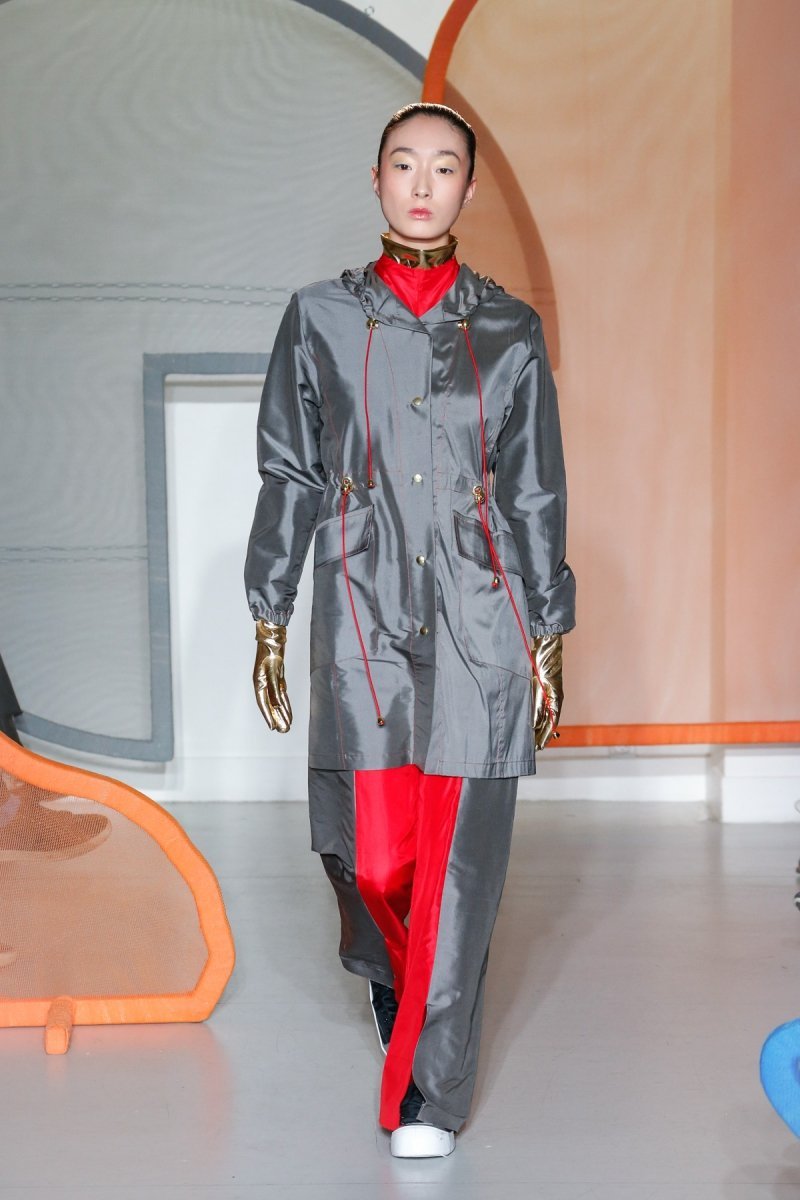 Dear Diane and Shaded Viewers,
Freshly graduated young Dutch designer Liselore Frowijn presented her collection enticing us to leave the whimsical Parisian weather for her own universe. Frowijn's fantasy is intensely visual, as a salute to the architectural work of Dutch artist Alfred Eikelenboom, models roamed around disseminating  colorful shapes all along the runway sporting urban emblematic pieces, extra large trousers and tennis footwear made out of rubber.
But the journey doesn't tarry on earth, planets of all sizes and shades enhance red fleece coats accessorized with long golden gloves and leggings giving us the feeling of a space odyssey  while looking through the prism of a faded Hollywood.
Liselore wants her clothes to be symbols of freedom, different fabrics are brought together as one to give birth to her pieces. This collection is a statement which echoes Imran Amed of BOF's mantra, lets show the world that if we all stand together we will provide a stronger voice against the current landscape of racism and demand freedom for all regardless of race, religion or gender.
A bientot,
Antoine.